7 TECHNOLOGY ZONES
Explore the latest product and service innovations in plastics.
Advanced Manufacturing Zone
This is the place to discover suppliers, designers, engineers and software providers across the entire plastics materials and manufacturing supply chain. Whether you call it advanced or additive manufacturing, companies in the business of 3D/4D printing will find their solutions here.
Meet suppliers of automation technology of all kinds: robots, cobots, and end-of-arm tooling, as well as companies that provide integration services.  
This is the epicenter of bottling, highlighting the key advancements in bottling technology: from bottle design to blow molding machinery to bioplastics.
If you are looking for equipment and services for PET preforms, bottling molds, labeling, filling, closures, and inspection equipment – this is the place to be. Don't miss the showcase of bottle manufacturing advancements including quick-drying PET and new barrier technology.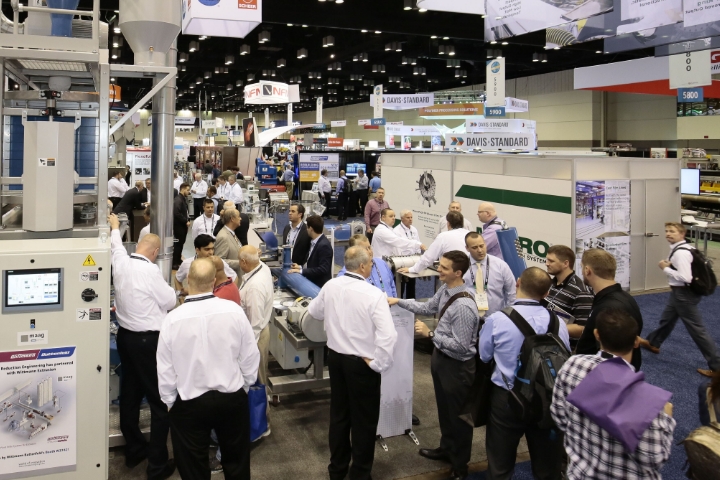 NPE is about business, both on and off the shop floor.
That's why we've dedicated a zone to help you find the operations management solutions, software, and consulting you need to grow your business and take your company to the next level.  
Materials make it happen and this is the place for suppliers of plastic resins, polymer modifiers and additives, colorants, and compounds to explore, discover, and connect.
Don't miss the opportunity to investigate how chemistry, engineering, and physics come together to solve real-world manufacturing challenges.  
The Moldmaking Zone is a one-stop shop for mold designers, fabricators, manufacturers, and their suppliers.
Join the companies who are leading the way in high-speed, high-quantity manufacturing. 
RECYCLING &
SUSTAINABILITY ZONE
Let's face it, sustainability is now a business best practice. Advancing circularity is good for profit, people, and planet.
This is the place for processors, OEMs, and brand owners to find the solutions that will help them achieve goals around GHG reduction, increased use of recycled content, renewable materials, and better design for the product lifecycle.
NPE is proud to showcase advancements in materials, technology, and manufacturing that are creating a more sustainable future. 
From food, to medicine, to consumer products, packaging keeps some of our most important items safe.
This zone is a place for those supply these critical materials, machinery, and equipment to both sheet extrusion processors and thermoformers, as well as film extrusion processors, and for anyone who wants to learn more about innovations and advancements in packaging and materials.   
GET IN THE ZONE
Interested in exhibiting in one of the Technology Zones?
Apply now before it's too late – these can't miss attendee destinations are filling up fast.