ALL INDUSTRIES
Explore plastics innovations across every major industry
Automotive
From interior aesthetics to exterior safety and overall performance, plastics are accelerating the future of the automotive industry. Only here can you navigate the innovations — including bio-materials — designed to boost fuel efficiency, lightweight EV batteries, drive durability and offer unmatched design flexibility. So, regardless of your role in the automotive production process, it's time to make NPE2024 your next stop.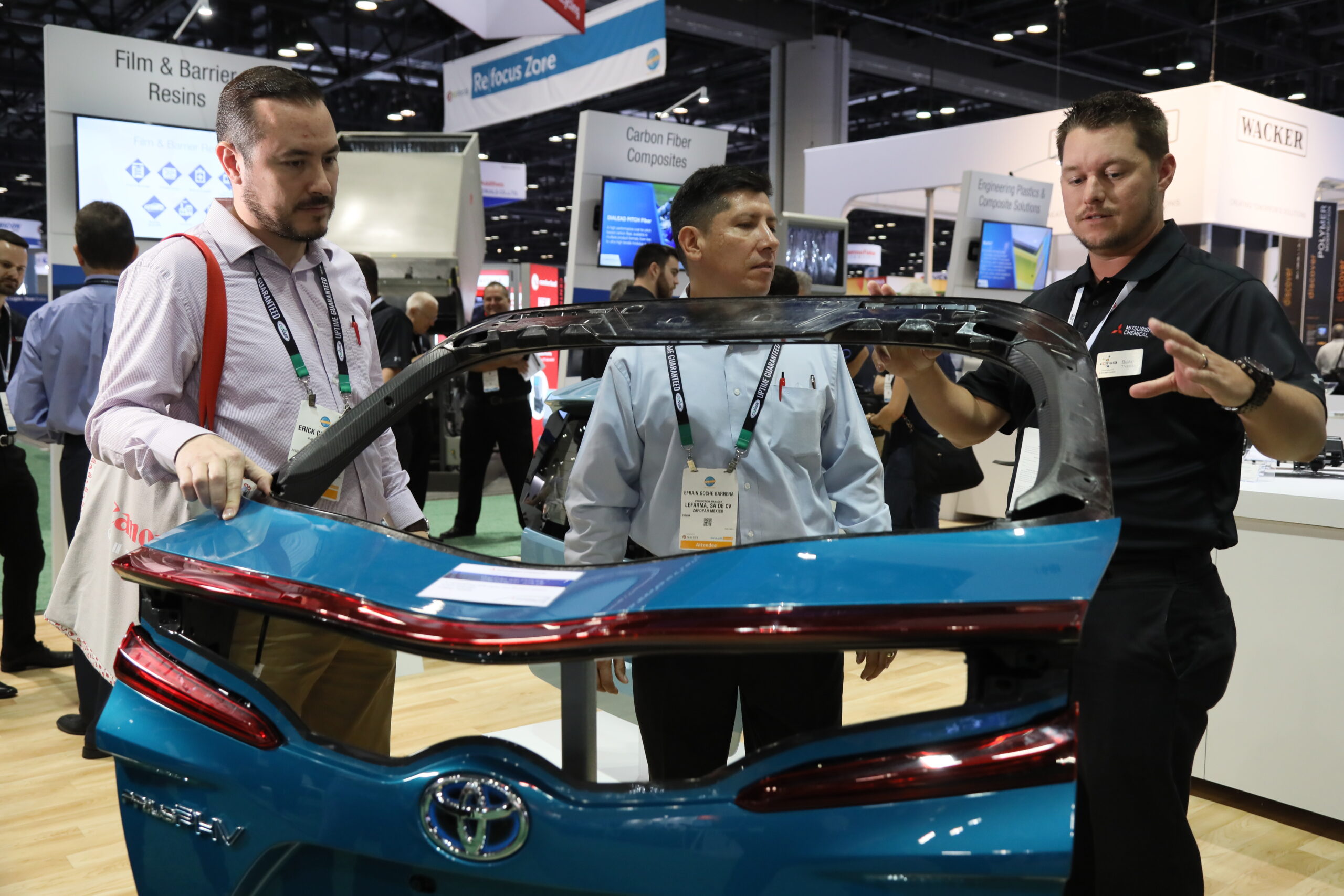 Building and Construction
Plastic has become a must-have material in building and construction thanks to its versatility and durability. At NPE2024, you'll find the advanced plastics materials and processing technologies behind everything from flooring, wall coverings and windows to siding, pipes and wiring. If you're looking to improve operational efficiency, increase the longevity of your projects and build your bottom line, you can't afford to miss NPE®.
Consumer Products
Unlike ever before, plastics play a critical role in how consumer products are produced and packaged. Whether looking for mobile devices, outdoor furniture, toys or millions of other wares, today's shoppers are searching for environmentally safe, lighter goods with ergonomic designs. With over 2,000 exhibitors, NPE2024 is your single-source destination to find recycling techniques, processing equipment, molds, additive materials and everything else you need to meet customer demands.   
Medical
At the heart of modern medicine and medical equipment is plastics. During NPE2024, you'll meet the processors and manufacturers using plastics' biocompatibility and adaptability to develop safer, patient-focused medical solutions. Plus, it's here where you'll witness the latest implantable devices, single-use disposables, prosthetics and other advanced treatment options that will help you transform inpatient and outpatient care.
Packaging
With its high strength-to-weight ratio and energy-efficient manufacturing process, it's not surprising that plastic has quickly become a preferred packaging option. NPE2024 offers a unique opportunity to find a variety of packaging equipment technologies, molds, eco-friendly materials, colorants and additives for high performance materials like PET, LDPE, HDPE, PP, PVC and more. With over 1.1 million square feet of exhibits to view, you'll find everything needed to protect, store, transport and preserve your precious products all in one location.